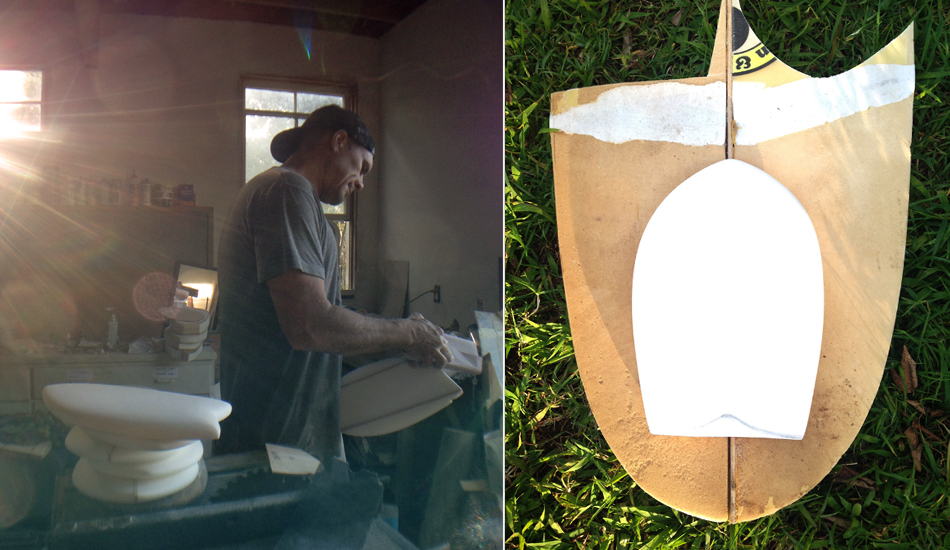 Manukai Handboards are crafted out of old and broken surfboards, and discarded or reclaimed wood. Straps are made of old wetsuits. Our goal is to give new life to old surfboards, to keep them out of island landfills, and to promote aloha in the water through the sport of bodysurfing.
Keith Tallett is a second-generation shaper who learned the skill of crafting surfboards from his dad. He makes contemporary fiberglass surfboards and handboards, as well as traditional and experimental wooden boards out of scrap plywood and foraged & fallen hawaiian wood (wiliwili, mango, agave, koa).
Keith shapes, paints and glasses the boards at his workshop & studio on the Big Island of Hawaii, and his wife Sally takes care of photography & marketing, sewing straps & boardbags, and customer service.
As a company and as a family, we are committed to the preservation of our cultural roots, to caring for our environment, and to expressing gratitude and aloha. We strive to reflect this commitment in all that we produce through our studio, and in the relationships we nurture as a company (advocates and community partners).
Through our line of Manukai Handboards, we have found a way to contribute to a more sustainable surf industry by encouraging people to recycle their old boards. If you are on the Big Island, and have some old boards you no longer have a use for, please contact us!
We are located at Keolamauloa Farm, on the Big Island of Hawaii and Mahi'ai Creative is the name of our studio and online store.